Welcome back from Spring Break! The HFE Home & School Meeting scheduled for Monday, March 20, will begin at 6:00 pm so that attendees may also attend the parish mission at 7:00 at IHM.

HFE students may wear a TMP, blue or white shirt w/ uniform bottoms tomorrow (Friday) to school! Go Monarchs!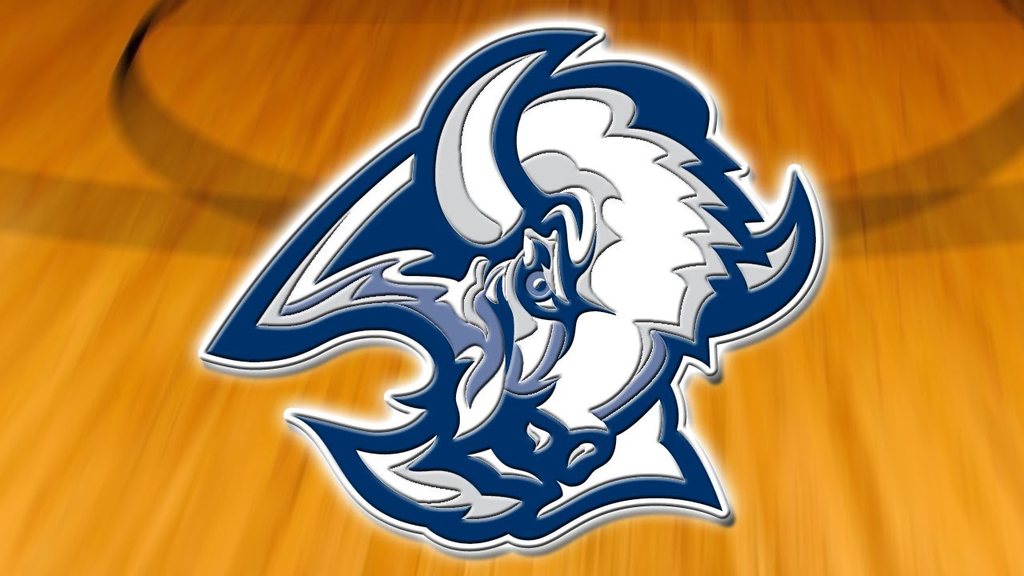 The State of our Catholic Schools Address is tonight, 6:30 p.m. at IHM. 1 parent from all HFE/TMP families is required to attend. Any stakeholders are welcome!

Hot off the press, the March lunch menu at Holy Family is ready to roll!! Follow the link, or head to your Hays Catholic Schools app! It's also posted on the website!
https://5il.co/1pwfq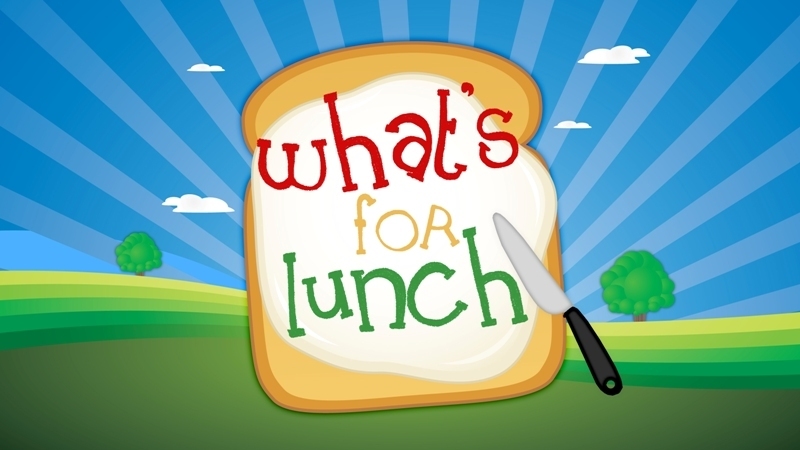 Just a reminder that there is NO SCHOOL on Monday 2/20 and Friday 2/24! We have a short & full 3-day week; students may wear aprons on Tuesday and it's free-dress day on Thursday for Spring Picture Day!

Due to the predicted inclement weather, Holy Family Elementary and TMP-Marian will not have school on Thursday, February 16th. Stay safe and warm! God bless!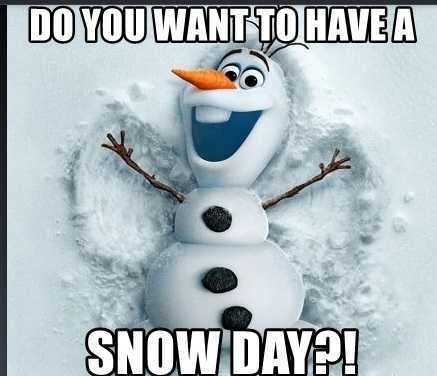 How about them Chiefs!! Chiefs, red, or gold shirt with jeans on Monday!!

It's HFE Early Release Day & Papa Murphy's Fundraising Day! Students will dismiss at 1:15 p.m. ASC & the bus will still run. Grab your favorite pizzas after you pick up your student! 10% of all sales comes back to HFE!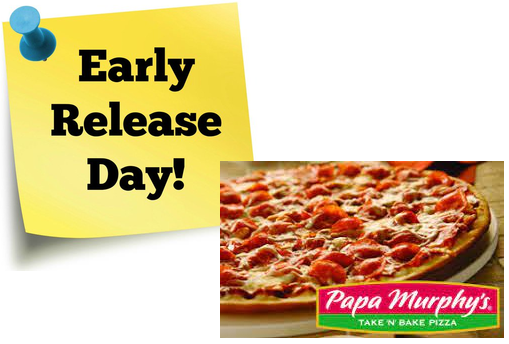 Good luck to our student contestants competing in the Ellis County Spelling Bee tonight at 7:00 p.m. at Beach Schmidt! Our finalists include Garret Billinger, Alexis Casey, Kayla Schmeidler, Arianna Cantrell-Diaz, and Mason Rozean. We look forward to hearing the results!

Today is the day!!! We hope to see you all at our Chili Supper & Bazaar today, 11:00 a.m. - 2:00 p.m. at Holy Family! Just a reminder that the Silent Auction link will be closing at 1:00 p.m. If you haven't yet, you can still drop off your desserts before 10:00 on the stage of the Little Theater! Thank you for your support of this event for HFE!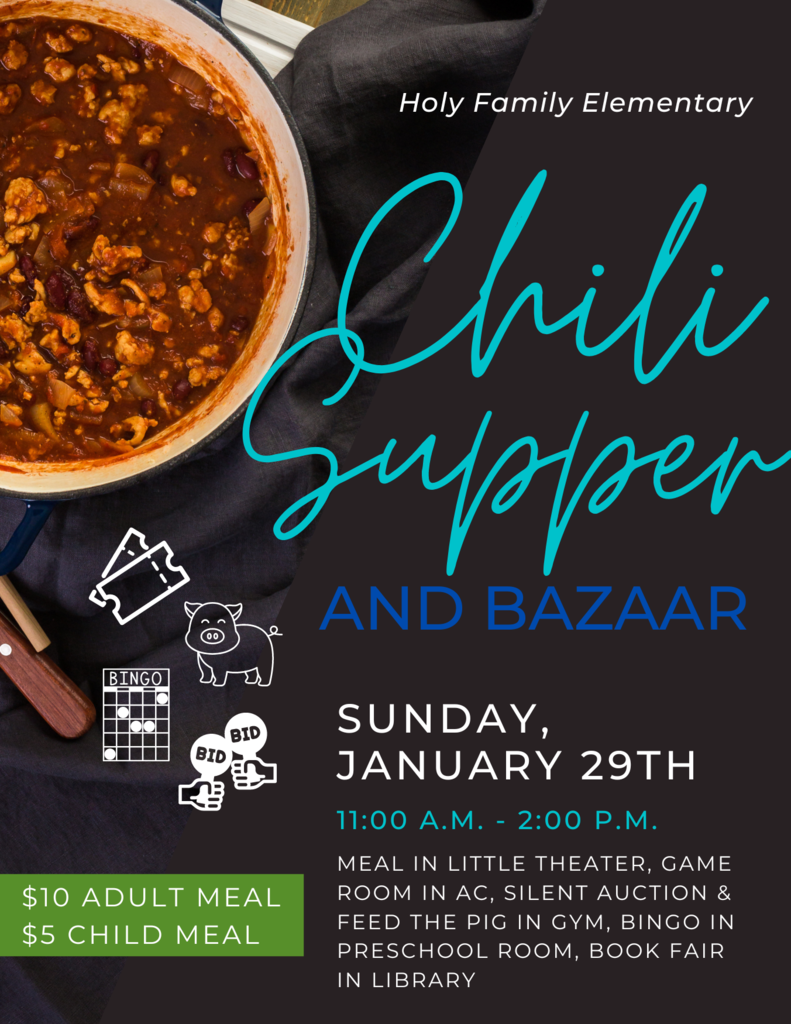 The Silent Auction site is officially set up and ready to roll! Bidding will open tomorrow morning (Saturday) at 9:00 a.m. and will CLOSE on Sunday at 1:00 p.m. Winners of items are encouraged to stop by the Gym to pick up their winning items between 1:00-2:00 p.m. Sunday!  All bidders need to register first, which takes seconds! Follow the link below to register and start previewing the wonderful auction items! ANYONE can preview the items and bid! You can also register as a bidder by texting "chili" to 56651. SILENT AUCTION SITE HERE:
https://cbo.io/bidapp/index.php?slug=chili
The beauty of the bidding format is that you can bid on items while you're sitting down with your chili meal here at school, or from home! Friends and family out of town can bid too! Spread the word to anyone interested! Happy bidding!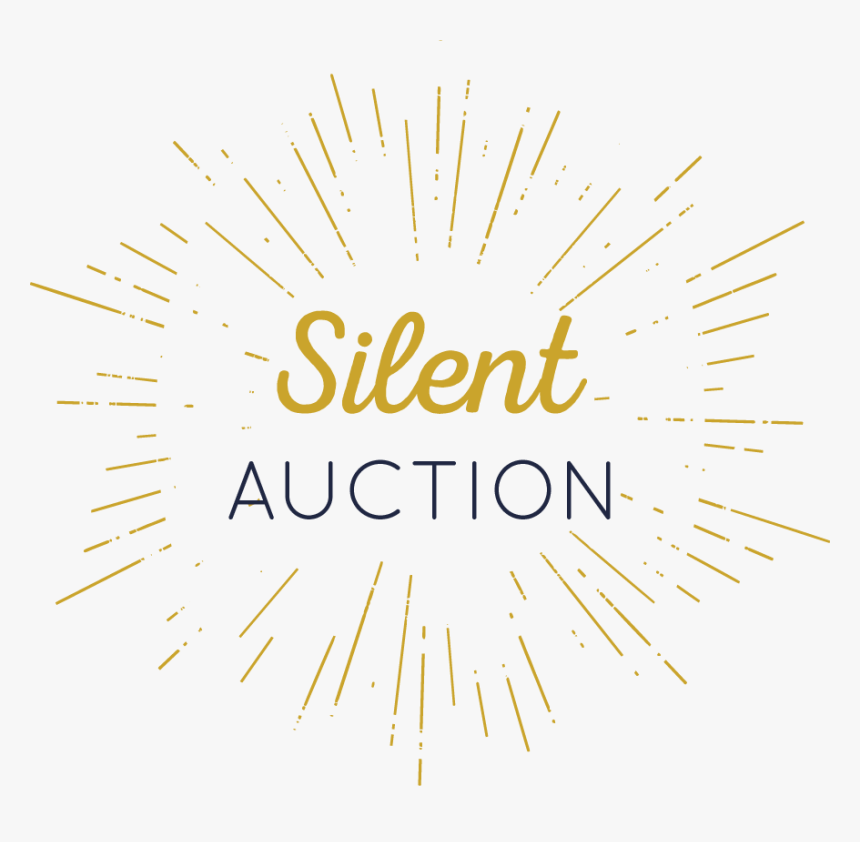 FYI Holy Family Parents! Next Monday we have "Celebrate your Nation" day for Catholic Schools Week. We will be taking a photo of the students grades KP-6th in the shape of the American flag! If your child could wear a shirt in the following colors by grade level, that would help us easily arrange the students! 6th grade boys, we'd prefer darker shades of blue if possible! Students may wear jeans or uniform bottoms with their shirts. We can't wait to share the finished product with you!

The HFE book fair opens up TOMORROW! Orders may be placed the week of January 27 - February 3. We can't wait for you to check out this brand new company we're working with! You can shop right from your phones if you can't stop by in person at the chili supper! This will make book-buying easier then ever, and 20% of all sales will come back to HFE to purchase new books for our library! We hope you'll find some great items for your young readers!!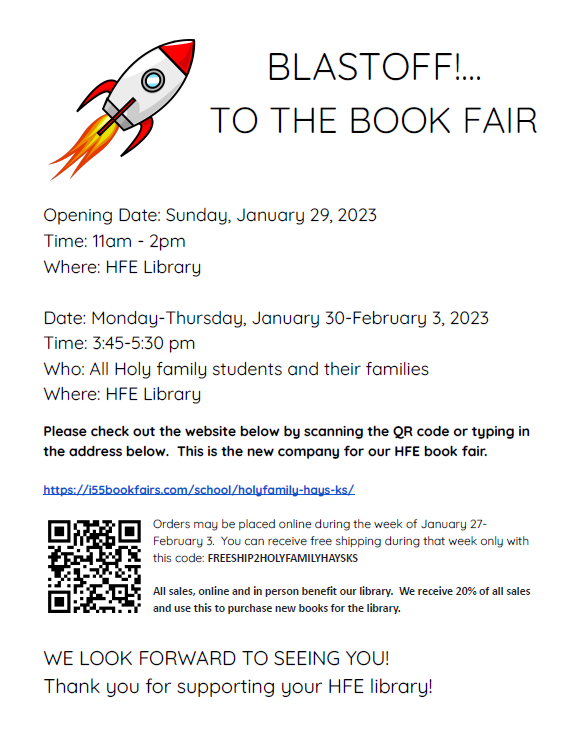 Today is the due date to drop off game room prizes for the chili supper! If you forgot to send them with your child, no problem, we're still accepting them! See the photo here by grade level. We appreciate all of our parent support to help us make the Chili Supper & Bazaar such a successful event!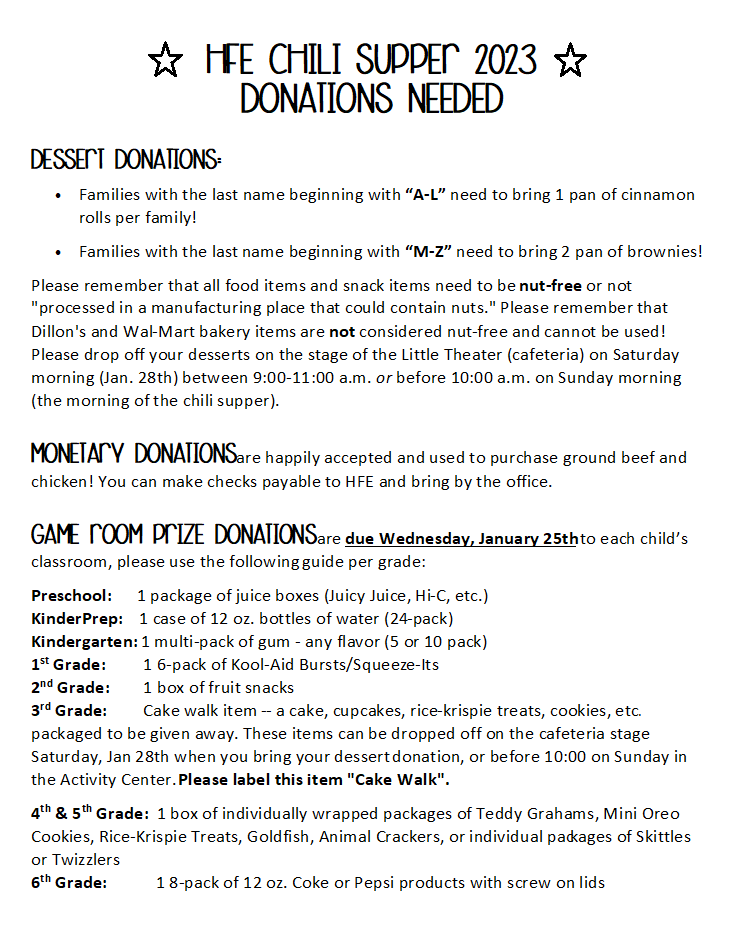 Talent Show tryout forms are due to Holy Family TODAY if your 3rd-6th grader wants to audition and perform for the school! Talent Show tryouts are this Thursday between 4-6pm in the Music Room. Mrs. Rome needs to receive the tryout permission form signed by a parent before your child can come to tryouts! The Talent Show is on Wednesday, February 1st at 2:15 p.m. in the Gym -- parents of a performer are welcome to come watch! We can't wait to see the students SHINE during Catholic Schools Week!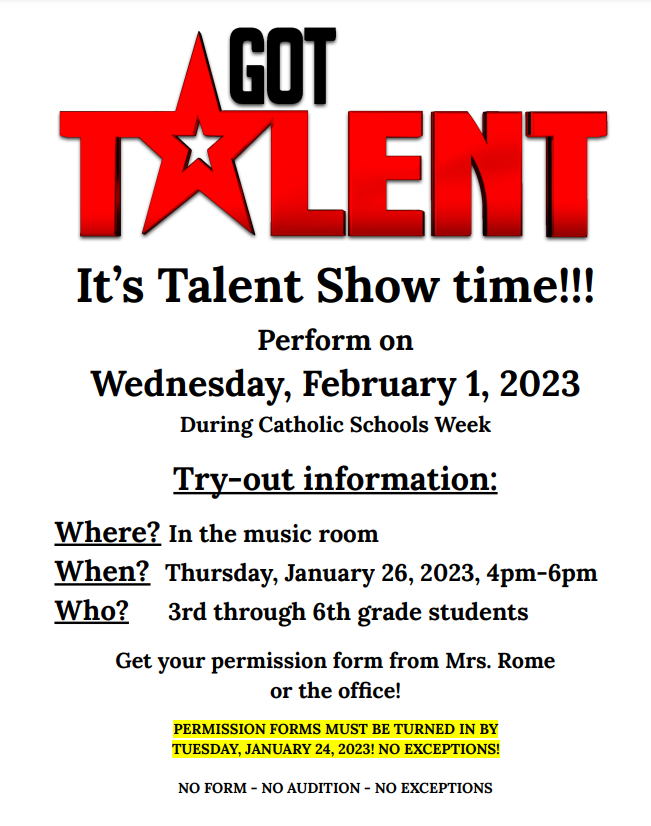 The Catholic Schools Weeks events for Holy Family are officially scheduled, and we can't wait to celebrate! See what's happening for Catholic Schools Week on the flyer here!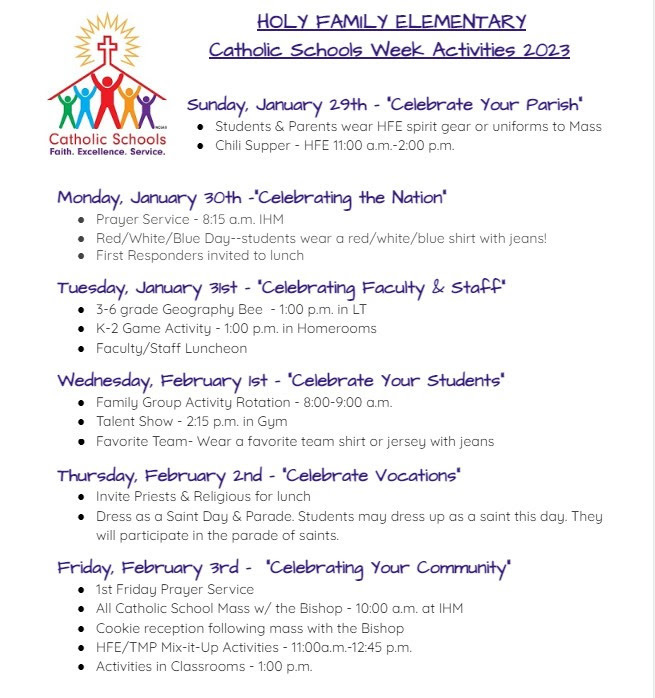 The classroom pigs are officially OPEN for business and HUNGRY! "Feed the Pig" opens up MONDAY at Holy Family! Classroom pigs will be available on the same weblink as the Silent Auction items where you can conveniently make donations to any classroom pig right on your phones and devices next weekend (Saturday and Chili Supper Sunday). You can also send donations with your student this week, January 23-27, to put in their classroom pig! Students will earn some exciting incentives for their class as their pigs get fed $$. See all of the incentives on the flyer. There's even an office pig for faculty & staff members to earn some incentives of their own! As the office pig is fed, those funds are all being put toward purchasing a new walky-talky for the school Safety Team. Thank you for your support in this fun way to our school!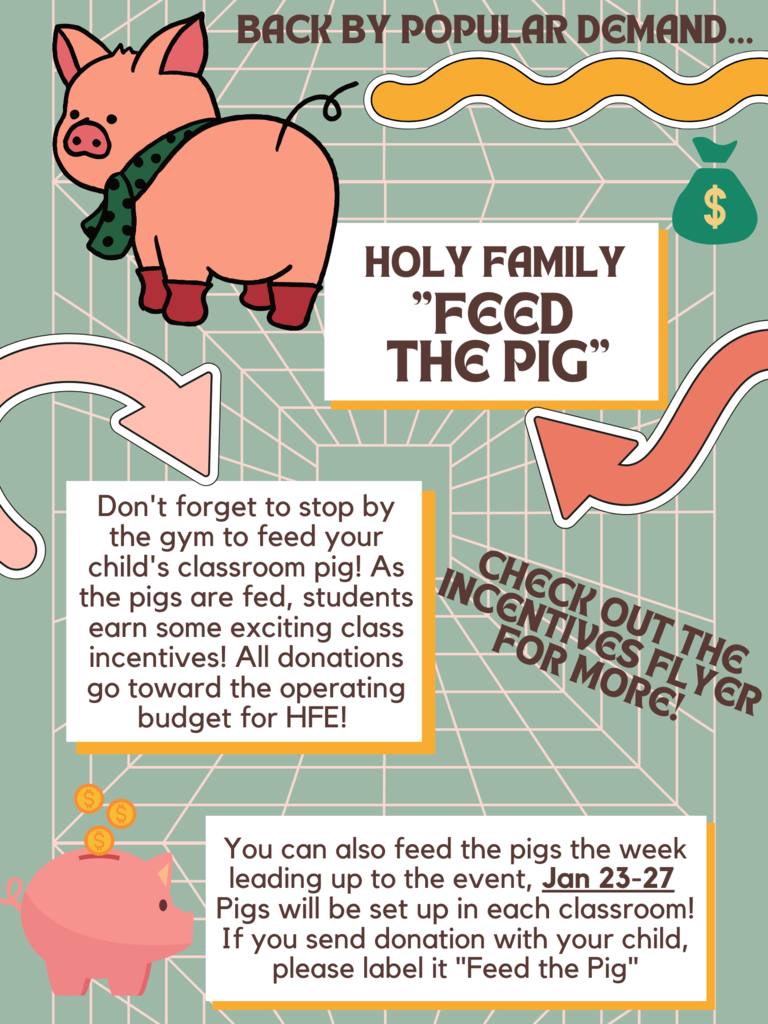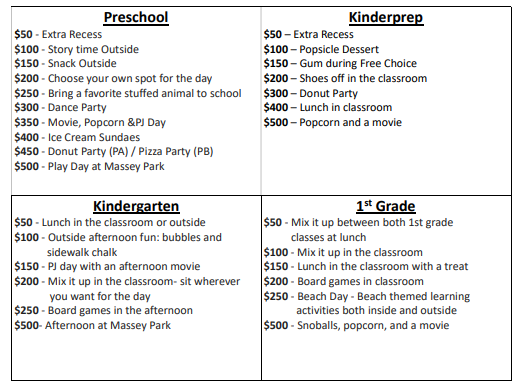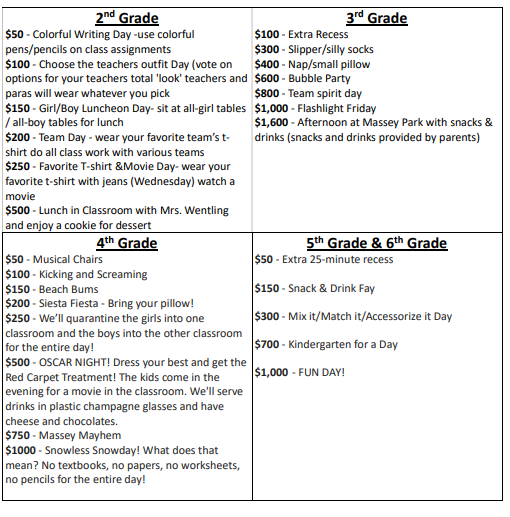 GOT TALENT? It's time for the HFE TALENT SHOW! Students grades 3rd-6th may audition for the school talent show! The performance is on Wednesday, Feb 1st of Catholic Schools Week! In order to audition, parents must complete the permission form found at the link here:
https://5il.co/1neby
Tryouts are on Thurs, Jan 26th from 4-6pm in the Music Room! We can't wait to see all of the TALENT in this building! More info to follow after auditions!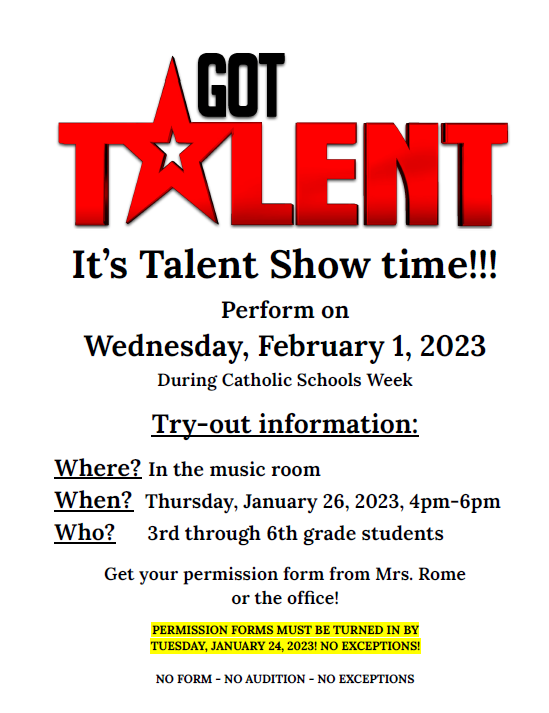 HFE families & supporters, just a quick reminder that donations for the Chili Supper Silent Auction are due to the school office THIS FRIDAY 1/20!! You can either bring items to the office or contact Kelsi Pfannenstiel or Natalie Ellis to make arrangements! If you've committed to an item, please bring it to the school office by Friday! If you're considering donating, there's still time!! We've been receiving some great donations and gift baskets! Thanks for considering how you and your family can help!! Please see the emailed HFE newsletter for more details!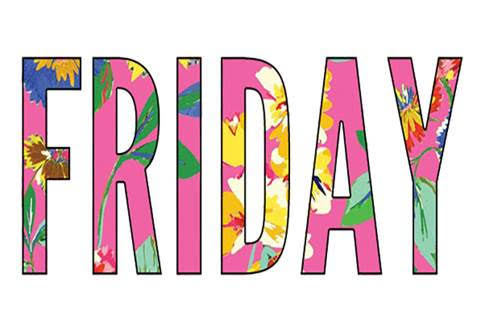 There is no school on Monday 1/16 at Holy Family due to Teacher Inservices.