Please come join us at the Home & School Meeting tonight at 7:00 p.m. in the HFE Little Theater. We'd love to have as many parents there as possible!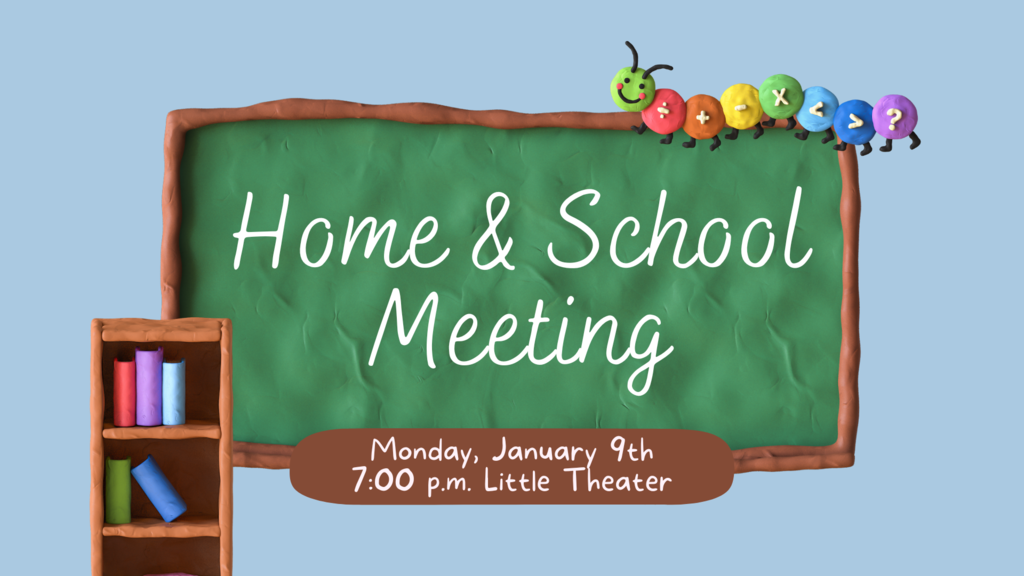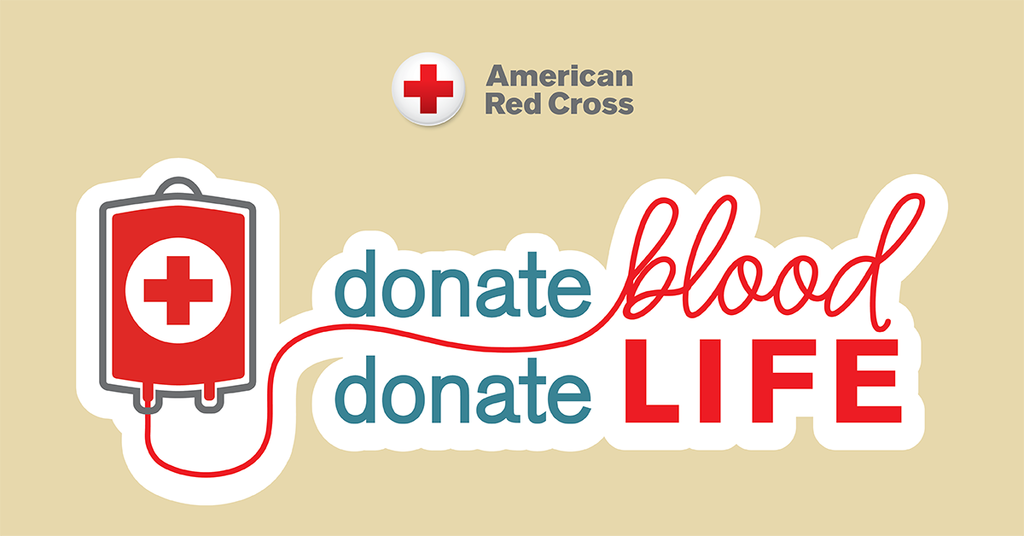 The January lunch menu for Holy Family is hot off the press! Follow the link here to take a peek!
https://5il.co/1mail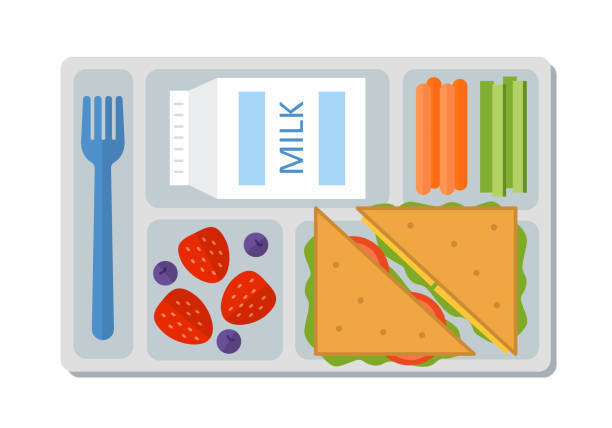 Merry Christmas from all of us at Holy Family Elementary! We'll see you next year!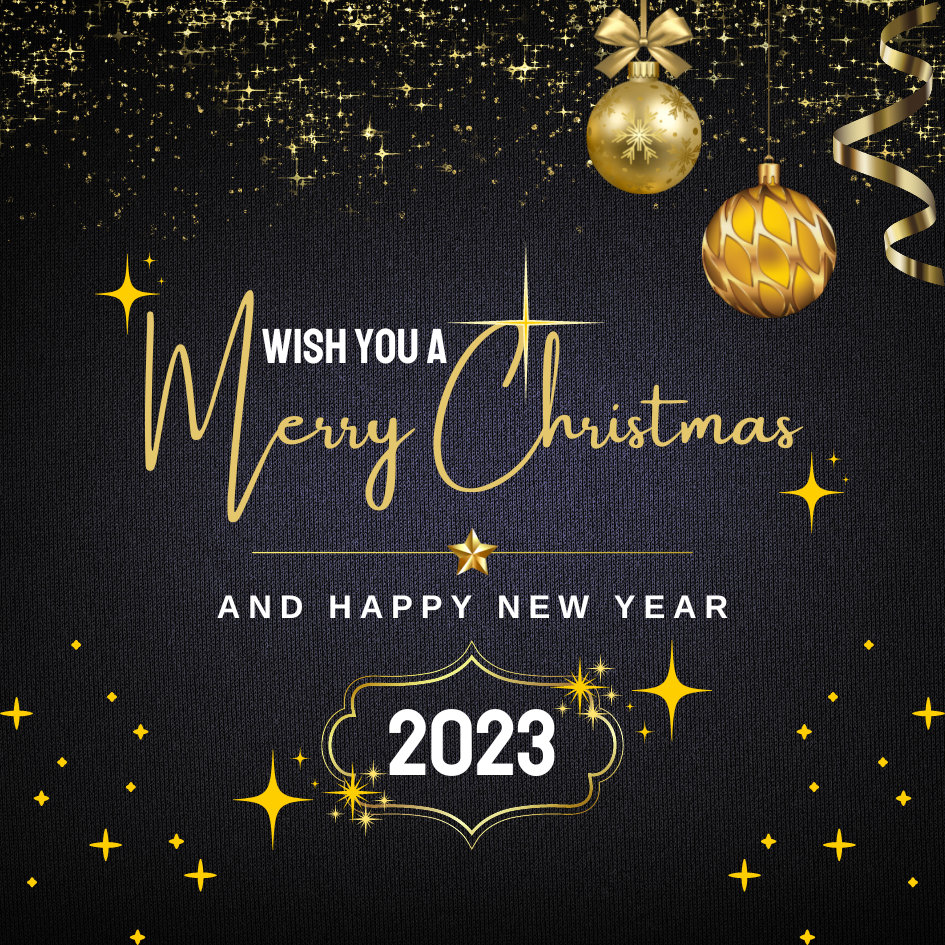 Today is a HALF DAY at HFE; students will dismiss at 11:00 a.m. There will be no bus services, After School Care, or lunch served today. School will resume for all grades on Thurs, Jan 5th!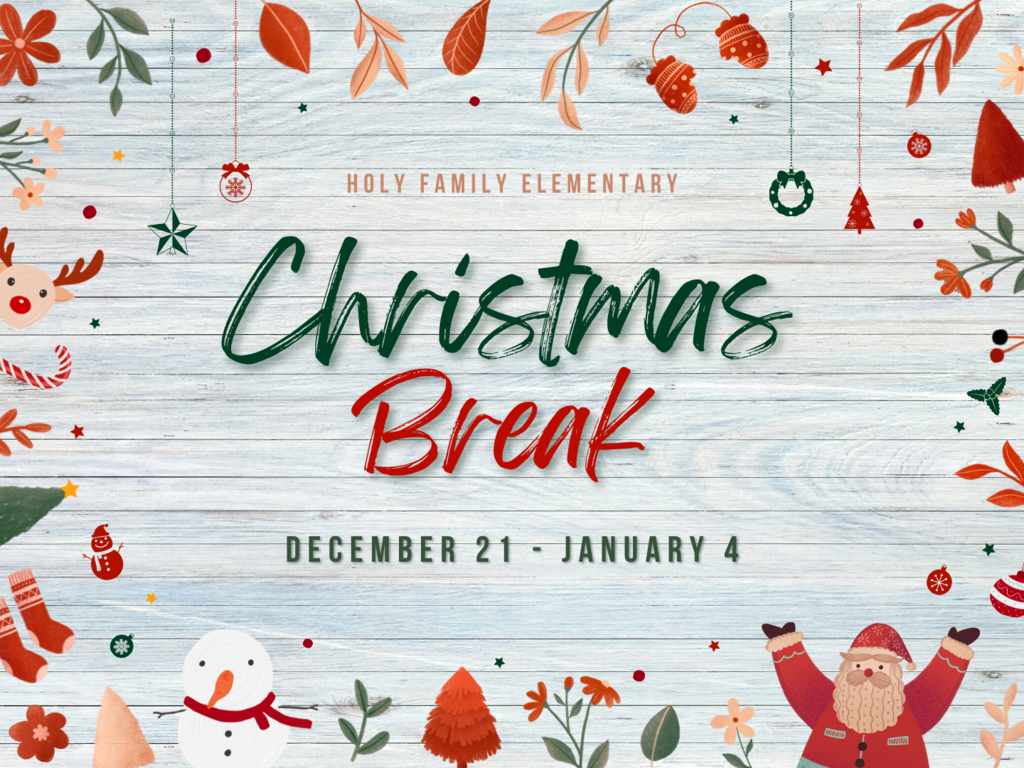 Holy Family's Red Cross Blood Drive will be held on Monday, January 9th from 9:00 - 3:00 in the school Activity Center! We need YOUR help!! We hope to recruit as many donors as possible, including PowerRed donors! Parents, grandparents and any community members may sign up to donate. Your student will even receive a token prize for recruiting you! Please follow the link here to pick your time slot:
https://www.redcrossblood.org/give.html/drive-results?zipSponsor=Holy%20Family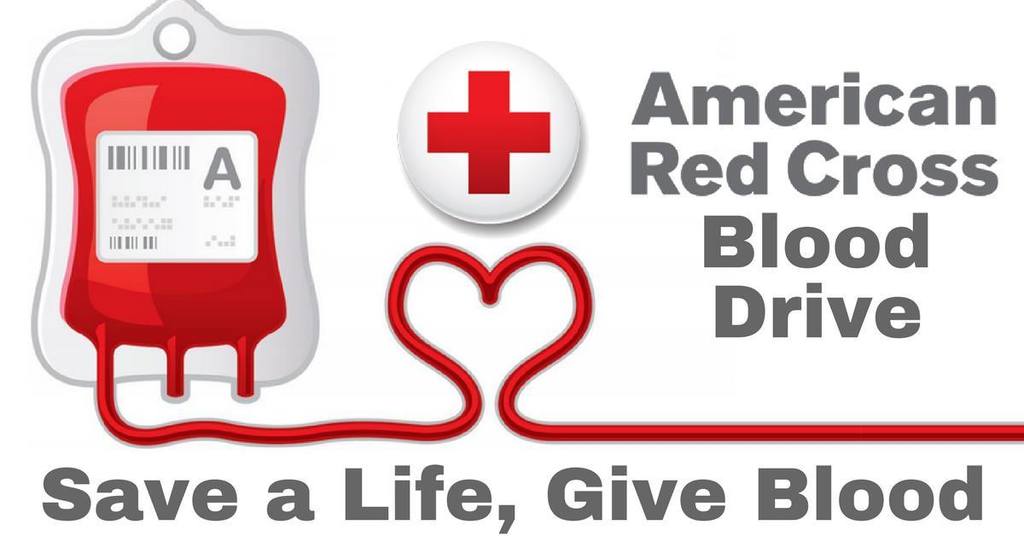 Chili Supper Silent Auction Prizes Needed! The 2023 HFE Chili Supper is just around the corner! Please prayerfully consider a donation from your family or business to the silent auction portion of the event. We are looking for new items like toys, electronics, gift cards or certificates, appliances, tools, services, and everything in between. No used or antique items, please! Silent Auction items are not needed until January 20th but can be delivered before December 31st if tax receipts for 2022 are needed. To make a donation, please fill out our 2023 Time, Talent, or Goods Donation Form or the 2023 Business Donation Form and submit to Kelsi Pfannenstiel at
kj_hoffman@hotmail.com
or Natalie Ellis at
natalienellis@outlook.com
. We are also still looking for a couple of parents to help solicit and pick up business donations. Stay tuned for more information and check the Chili Supper page on our school website! We have these forms available on the website here:
https://www.hfehays.org/o/hfe/page/chili-supper-bazaar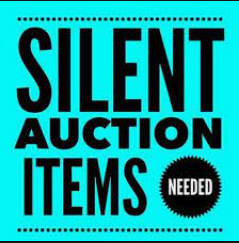 Tomorrow is Mary's Baby Shower at HFE! Students are encouraged to bring a wrapped baby item for Catholic Charities! Formula, diapers & wipes are in most need!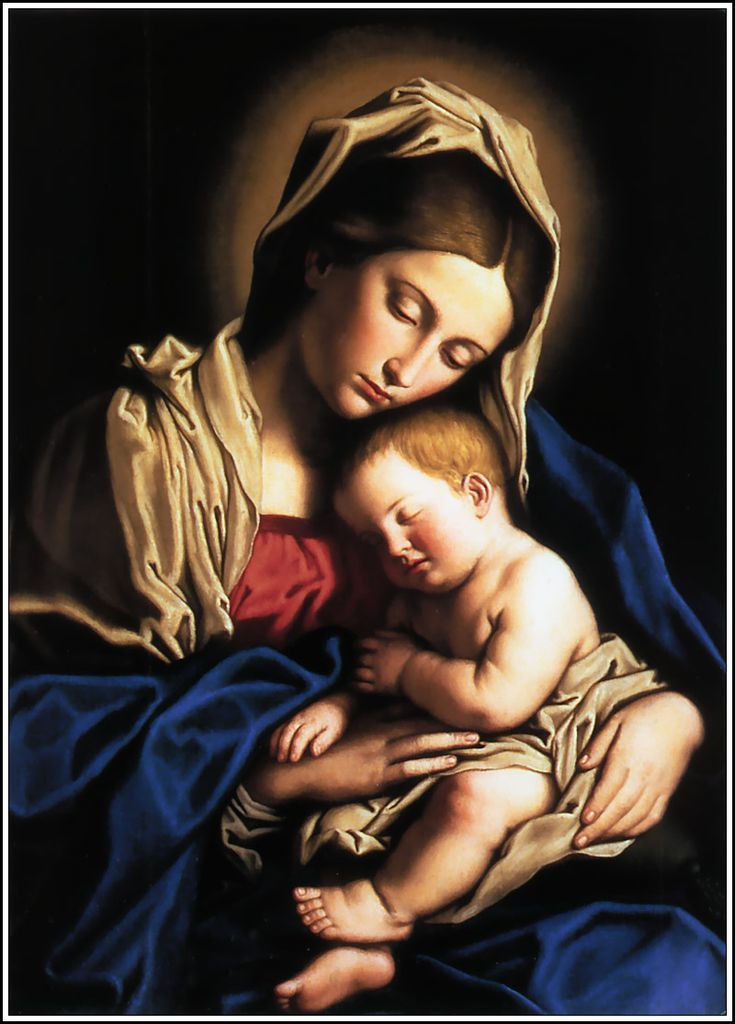 There is NO SCHOOL tomorrow, Thurs 12/8 at HFE due to the Holy Day (Feast of the Immaculate Conception). See you Friday!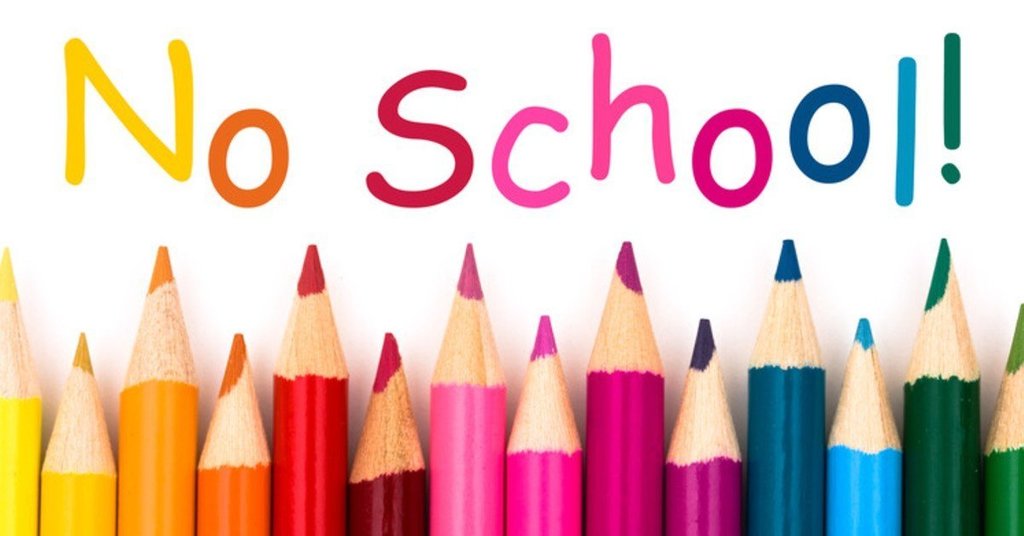 Our annual Mary's Baby Shower is right around the corner! Don't forget to pick up a baby item while you're doing your holiday shopping! Students are invited to bring a wrapped baby gift to school on Mon, Dec. 12th. All gifts will be donated to Catholic Charities for mothers in need in our community!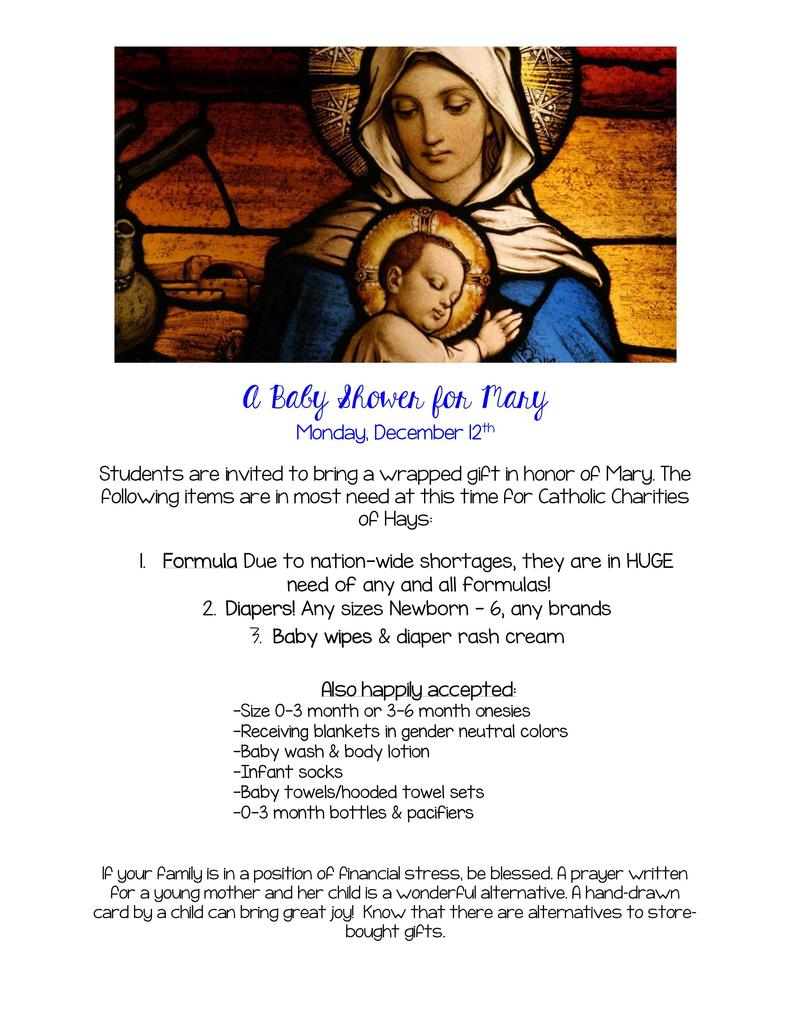 There is so much to be thankful for! There is NO SCHOOL Wednesday 11/23 - Friday 11/25! Wishing you and your loved ones a wonderful Thanksgiving holiday!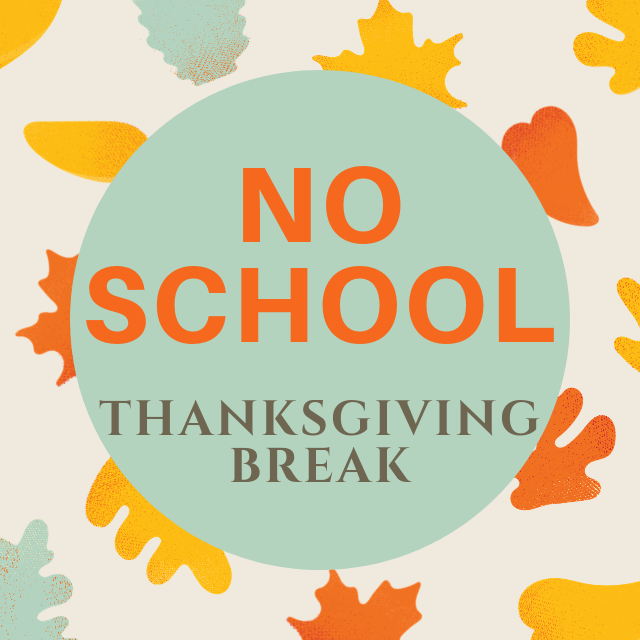 Come join us in the Advent Family Challenge! Stay tuned for special guests sharing recipes, games and activity ideas to share with your family! We end the challenge at mass on December 30th, the Feast of the Holy Family; we'd love to see our families filling the churches on the Feast Day! See the video here for more information:
https://youtu.be/K7aAiecfENo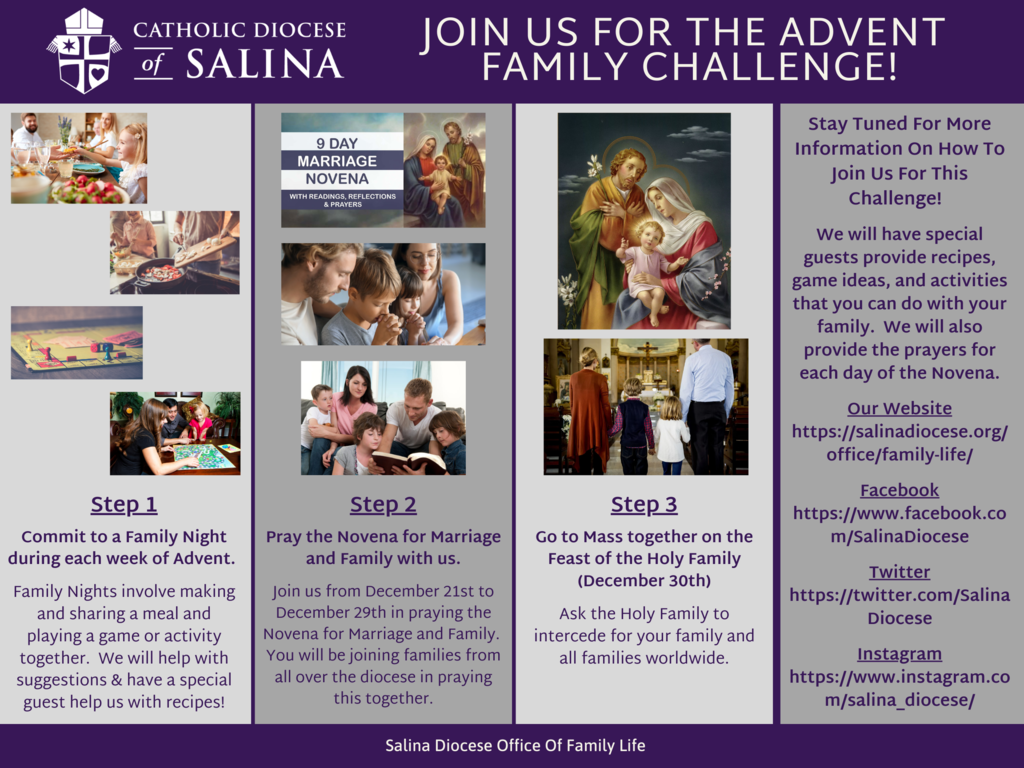 If you purchase HFE Bucks, you do NOT want to miss out on "RAISE DAYS", previously known as "Thanks-Scripping"! Be sure to log in to your RaiseRight app on your phone THIS THURSDAY AND FRIDAY to load up the BIGGEST bonuses of the school year so far!! What does this mean?? There are several businesses that bump their percentages much higher on these two days, so you'll earn MORE $$ back for your enrollment fees if you purchase gift cards on these days! There are so many reasons to start ordering now! Need to start on your Christmas shopping for loved ones? Gift cards make great gifts and stocking stuffers! Traveling for the upcoming holidays? They've got you covered! Have company coming to town? Don't forget your Hays staples like Taco Shop, Taco Grande, Gella's, The Q, and more! DoorDash even participates! There are 567 businesses!!! Be sure to log in and browse them, or learn more today on how to get started! Reach out to Kayla Lonnon, HFE Bucks Chair, at
hfebucks@gmail.com
!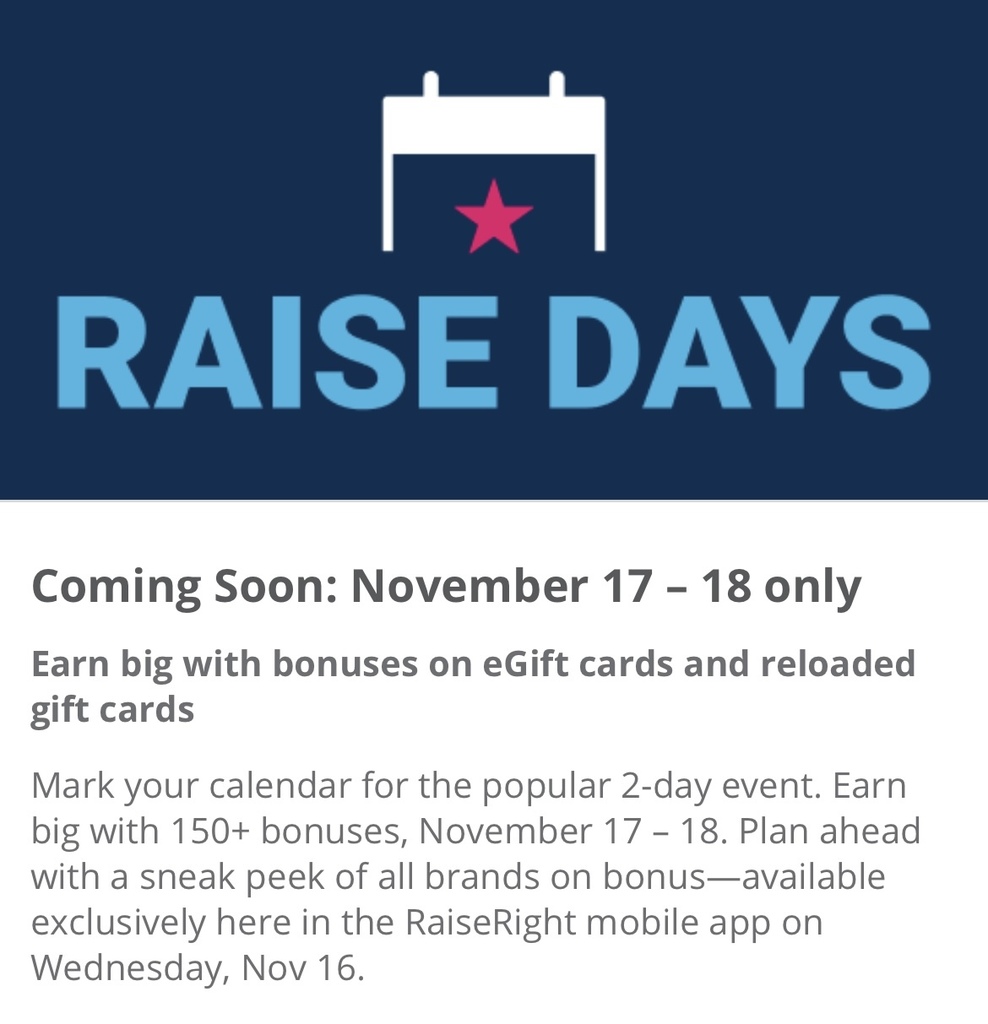 This week is our Fall Canned Food Drive! Students are encouraged to bring a sack of cans/non-perishable foods to their teachers by Thursday, which will all be donated to the Community Assistance Center!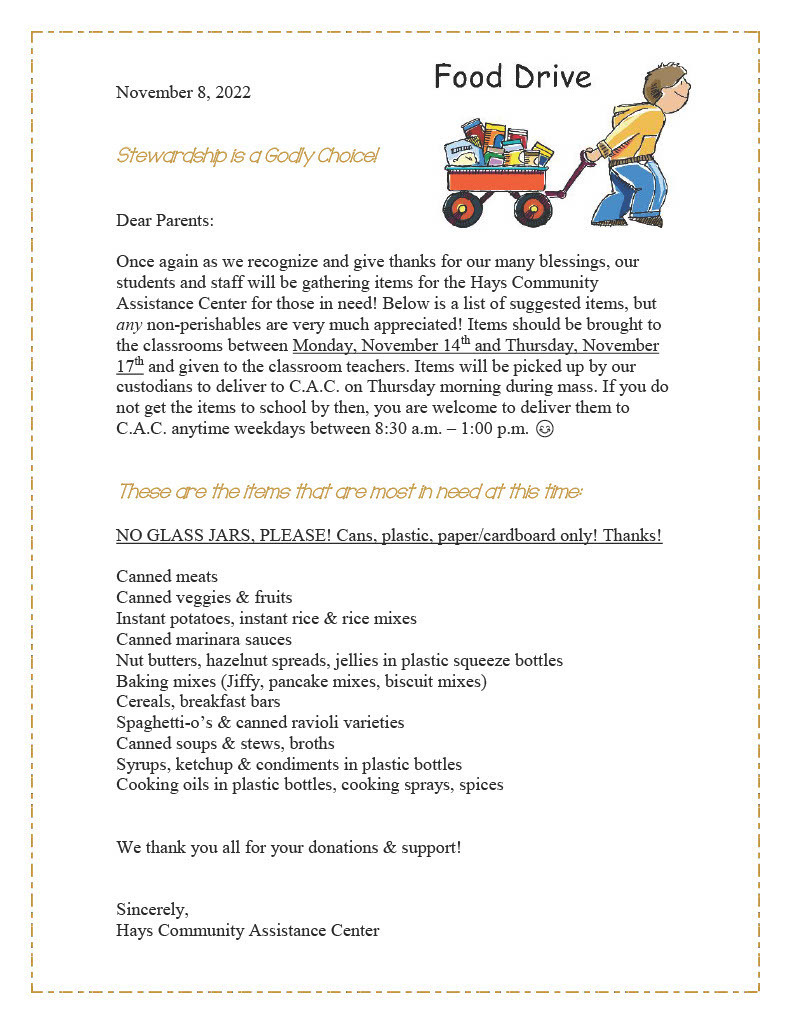 There is NO SCHOOL at Holy Family tomorrow 11/11 due to Teacher Inservice! Next week is our canned food drive; students may bring non-perishable foods in a bag to their teachers for the Hays C.A.C.!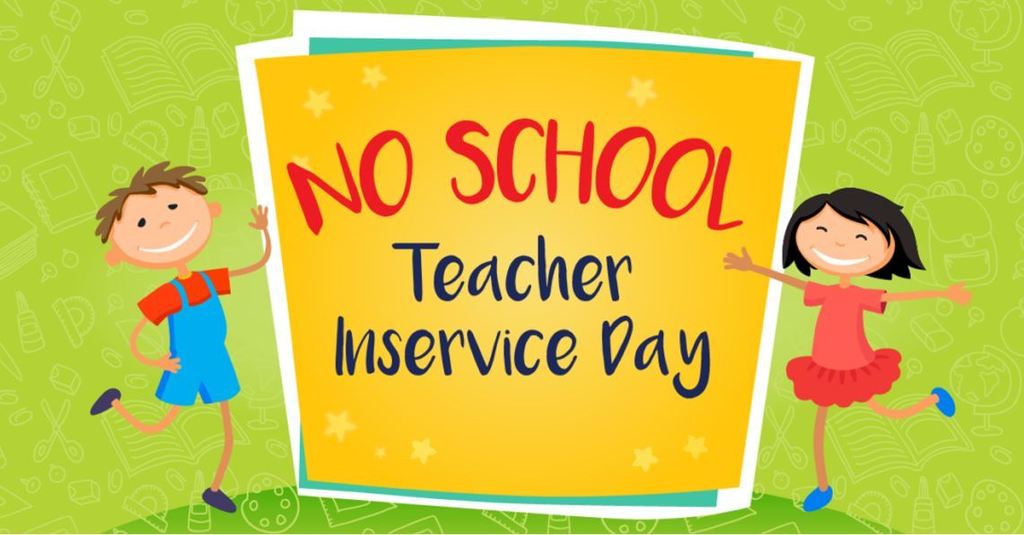 HFE 4th graders are once again assembling delicious gifts-in-a-jar to raise funds for their Spring Field Trip to the Cosmosphere! These jars make thoughtful gifts for loved ones, neighbors, babysitters, etc. and they're great to have on hand for company coming to town! Complete the form & turn in to school by/on Thursday!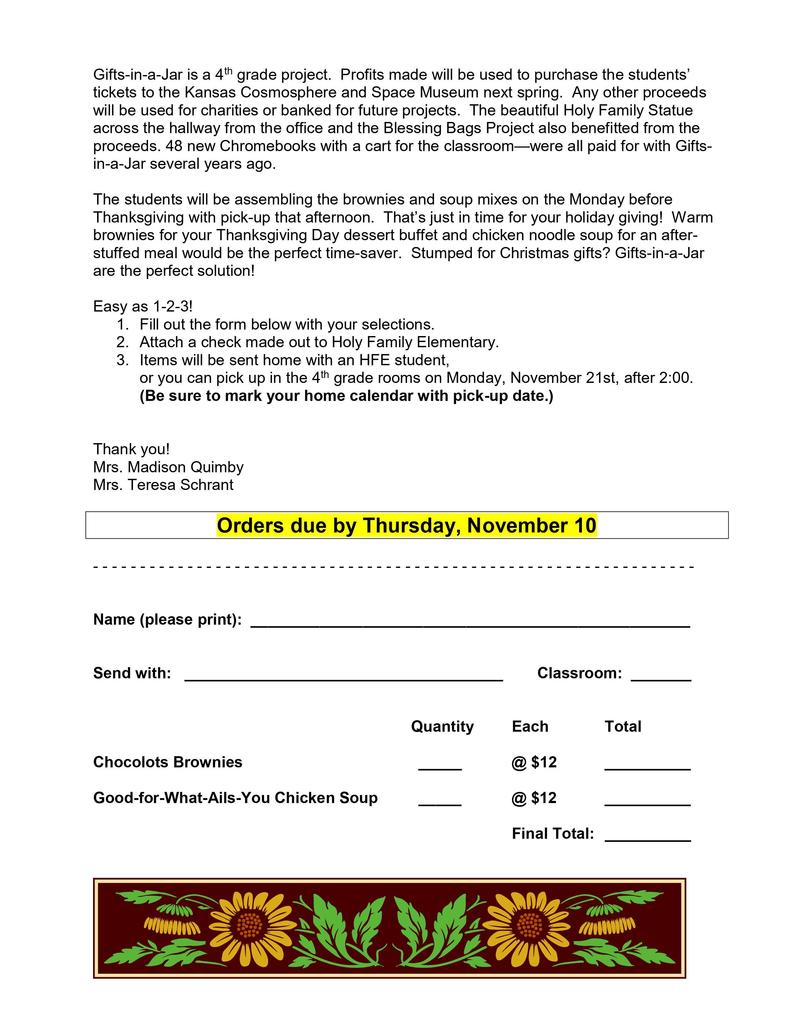 Today is Early Release Day at HFE! Students will dismiss at 1:15 p.m. After School Care & the bus will still be running. While you're out, stop & pick up pizza at Papa Murphy's for HFE Fundraising Day between 11-8!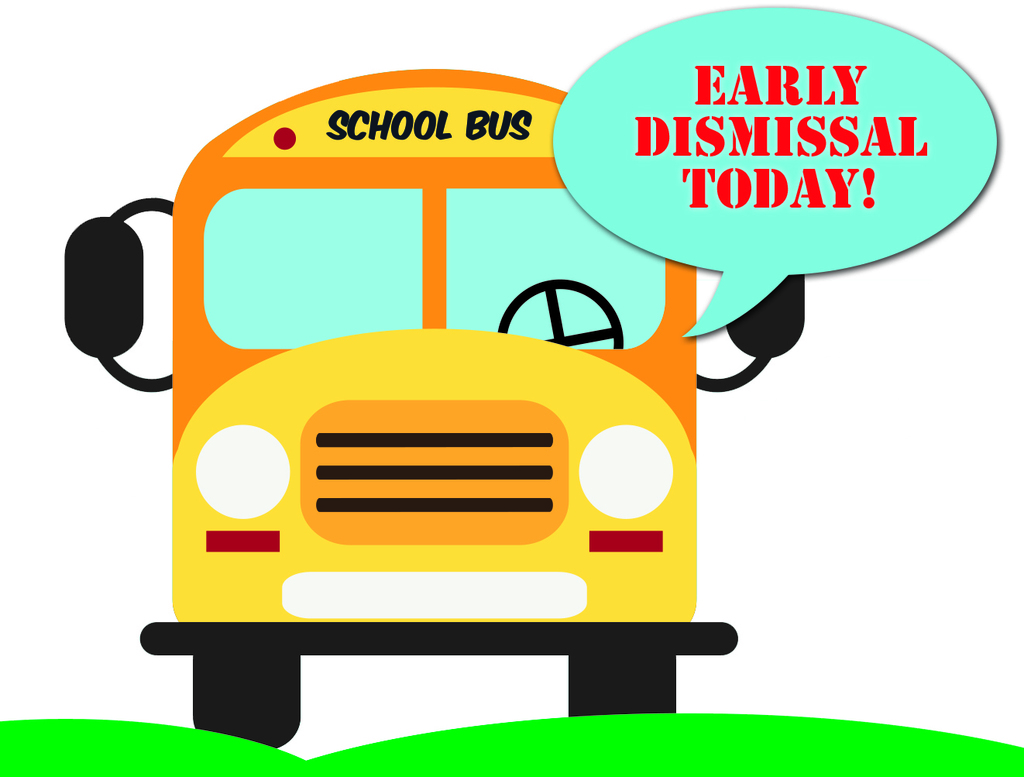 HFE Parents & Supporters -- are you needing gift cards in time for your Black Friday shopping? If you need HFE Bucks before students are out for Fall Break, order by this Sunday, Nov 13! Earn that $$ credit back toward your family's enrollment fees while shopping for the things that you already need! Email
hfebucks@gmail.com
if you need assistance!
The virtue of Hope, our school wide virtue of the year, has already taken us places. Right from the start, we put our hope in God knowing that he will provide for us, trusting that He will take His school where it needs to go to be successful. We are praying that you, our donors, can be part of the Hope that God provides. Through #iGiveCatholic, you have the opportunity to help students like Kendall learn about the virtue of Hope and how she can use it to guide her in her faith journey. Other students like Kendall, can learn to find their Hope in God through your donation to Catholic Education. We ask that you prayerfully consider us on November 29th by giving Catholic. More information about #iGiveCatholic can be found here. To donate, go here.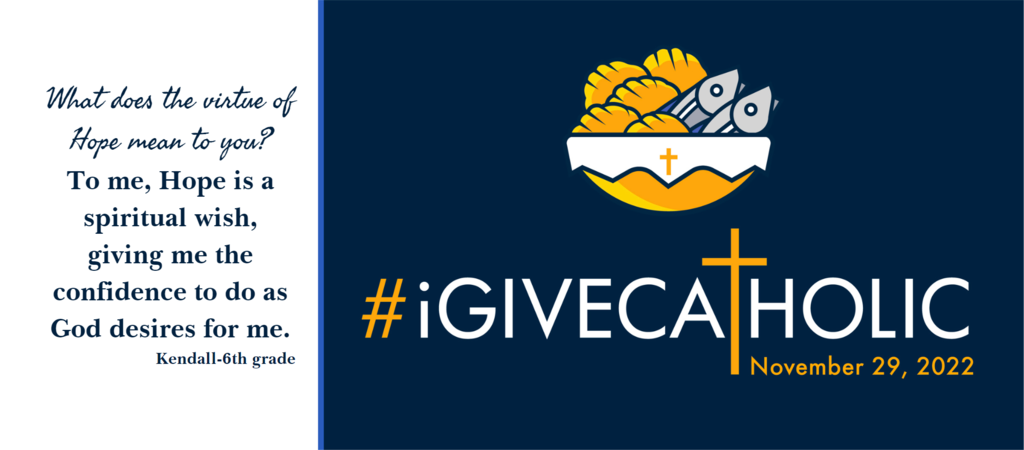 There is NO SCHOOL at Holy Family tomorrow 11/1 due to All Saints' Day! Wishing you and your family a fun, safe and happy Halloween!!